Header Skipped.
Quality & Safety
The vast majority of Mass General Brigham Home Care patients are seen within 24 hours of referral.

We are committed to delivering compassionate care across a variety of healthcare needs. Recovering from, or learning to live fully with, illness, injury and disability is no exception. Our dedication to providing hospital-level care, compassion and safety at home is unrivaled, both in the New England region and around the country.
How patients rate their experience
We value the opinion of our patients and patient families. The feedback we receive through our satisfaction surveys plays a big part in helping us to improve our care and service.
More patients rate their overall care as a 9 or 10 on a scale of 1-10, compared to state and national reports.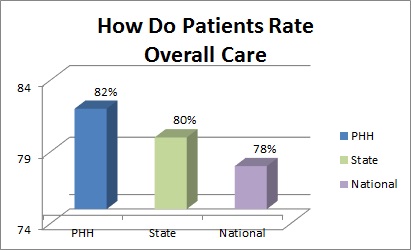 Receiving home healthcare as quickly as possible
When you or your loved one needs care, timeliness is critical. Medicare, Medicaid and/or your insurance company require care to begin within 24 to 48 hours of the time requested (when you are discharged from the hospital or referred by a physician).
The vast majority of Mass General Brigham Home Care patients are seen within 24 hours of referral.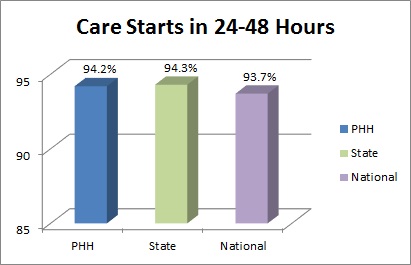 Functioning independently at home and in the community
The ability to walk, move around freely, get in and out of chairs or bed are all necessary to remain independent at home. We have a proven track record of helping our patients achieve these and similar goals. Helping many of our patients live with dignity and independence.
Diseases and conditions like heart failure and chronic obstructive pulmonary disease (COPD) may cause you to lose strength and become weaker. Our goal is to slow that process. Pain, muscle weakness, post-surgical recovery and other conditions can also make it harder for you to function. Our nurses and therapists work to make sure your pain is controlled and that you have the exercises, treatments and medications needed to gain back and maintain your strength. They also work to ensure you learn how to use equipment like canes, walkers and wheelchairs to help you progress to your highest level of function.
Our patients outperform state and national averages for personal at-home independence.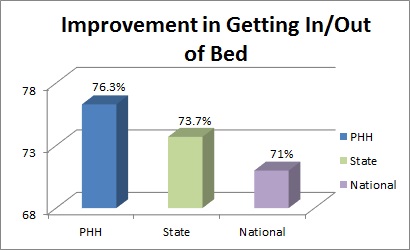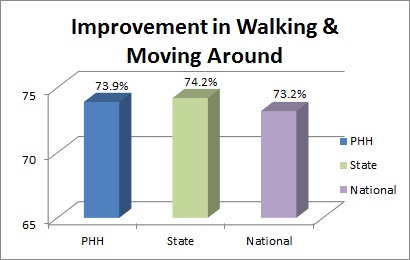 Managing your medications
Managing many complicated medications can make it harder for you to stay safe and feel independent in your own home. Older adults are the largest users of prescription medication, yet with advancing age they are more vulnerable to side effects of the medications they are taking. Approximately 30 percent of older hospital admissions for adults are medication related. Nursing interventions that help older adults manage their medications can help prevent unnecessary, costly nursing home admissions, hospitalizations, and emergency room visits, while also improving your quality of life. Our nurses and therapists can help you to find ways to remember to take your medications and manage the side effects.
Mass General Brigham Home Care patients demonstrated medication compliance above state or national averages.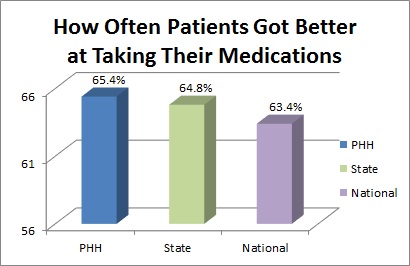 Improved breathing for at-home patients
Many conditions can affect your lungs making it difficult to breathe, which can make even the simplest tasks difficult. Helping you find ways to conserve your energy and effectively use your inhaler are just a few of the ways our nurses and therapists can keep your breathing as normally and effortlessly as possible.
Improved breathing and comfort during routine tasks is a primary goal of many Mass General Brigham Home Care nurses and caregivers.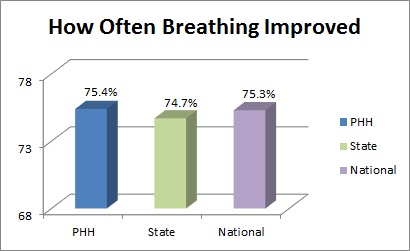 *Data is publicly reported by the Center for Medicare and Medicaid Services (CMS) and was published in April 2018*
Ready to feel rewarded?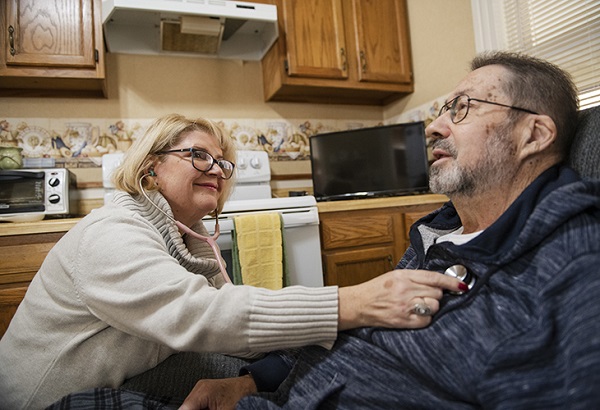 Join one of the most trusted names in home healthcare and start doing what you do best.
Learn more about Mass General Brigham Home Care

Read more about the difference we can make in your life. We're here to support you and your family and bring health and well-being to your doorstep and into your home. Call today (844) 744-4200.