"Jill gives us the support we both need." – Kathie Malley-Morrison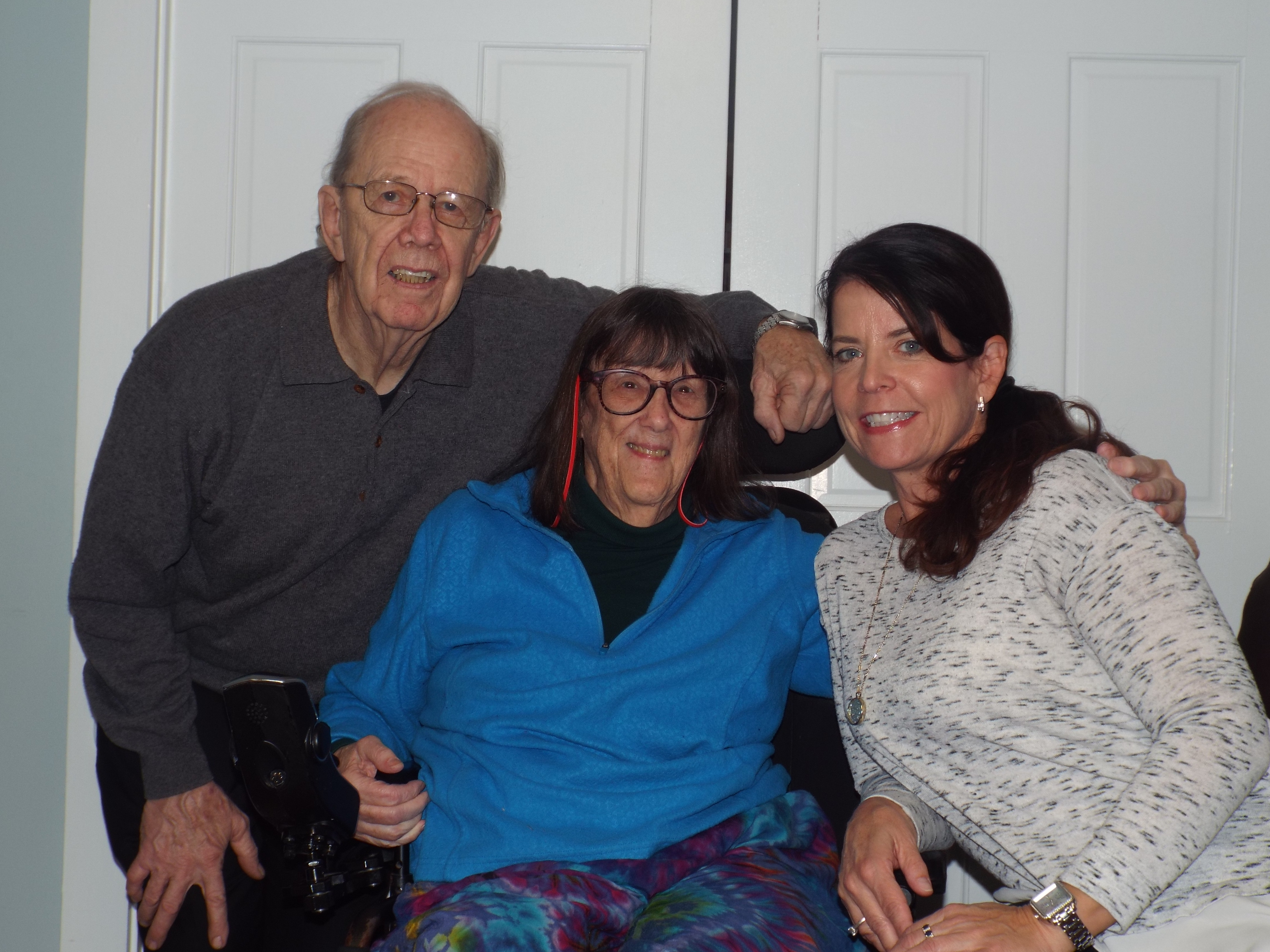 "Jill is like a part of our family."
That sentiment is what prompted Frank Morrison to make a gift to the Mass General Brigham Home Care Annual Fund in honor of Jill, a registered nurse and member of the Mass General Brigham Home Care care team. He has been under Jill's care since undergoing colon surgery, during which time they have built an incredible bond of trust.
Thankful for Jill's care, Frank decided to make a donation in her honor. When he told his wife Kathie about his gift, she responded with, "I'll match that!" Both Frank and Kathie wanted to express their appreciation individually. Because, in fact, they are both Jill's patients.
Frank recounts a time when Kathie, a paraplegic and wheelchair user, developed a pressure ulcer that needed to heal before she could receive surgery to complete treatment for a bone infection. Jill created a daily activity schedule for Kathie to follow so that she could heal and continue on her path to recovery.
"Jill gives me the support I need so I can devote my strength to the things I love to do," says Kathie, a retired college professor and avid writer. Today both Morrisons also enjoy outdoor pursuits. Kathie tends to the pond on their property, while Frank—a former mountaineer and ice climber—recently completed an outdoor obstacle course that Jill recommended.
When she heard about the Morrisons' gifts, Jill was touched. "I believe that through the one-on-one interactions and teaching that are part of home care, I can really impact someone's life over time," Jill said. "I am so glad I could be there for Frank and Kathie."