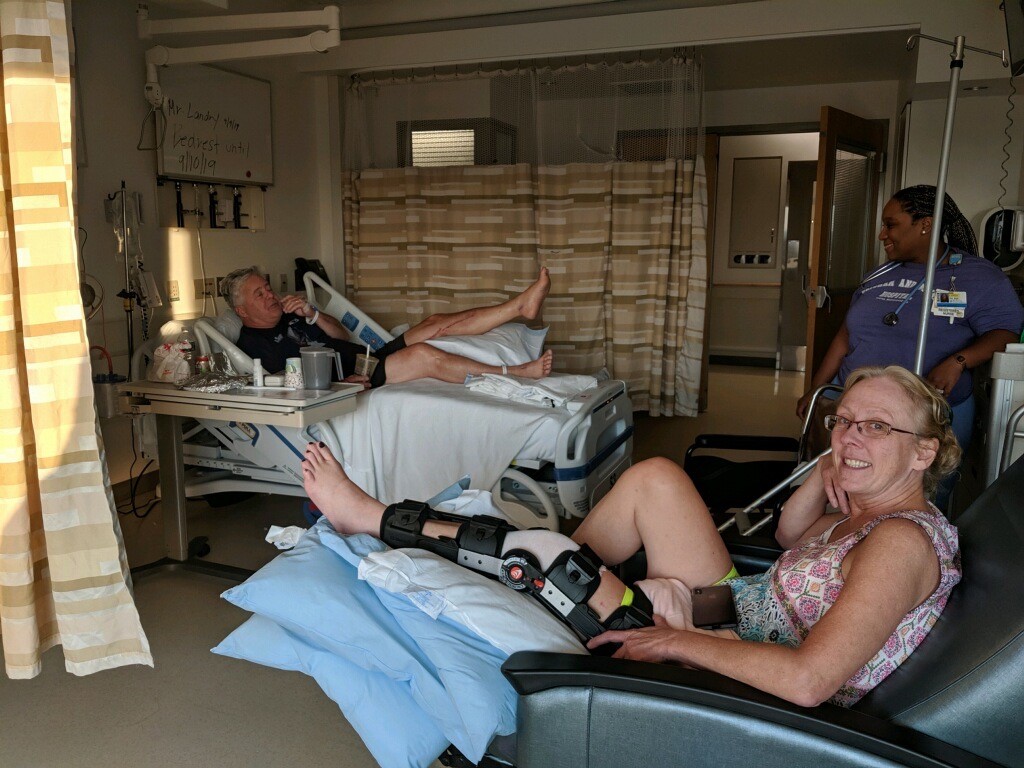 Carrie Landry was preparing for her husband David to have vascular bypass surgery—and then she broke her leg just one week before the planned major procedure. With both Carrie and David housebound (in a home renovation construction zone, no less), the couple turned to Mass General Brigham Home Care for the care they both needed.
David's home healthcare nurse Diane helped them manage wound care for David's full-leg incision, stave off an infection, and even get David to stay off his feet—no small task! Carrie credits Diane for always going the extra mile for their family during this difficult time. "The personal interest she took in our health and well-being was above and beyond," Carrie says.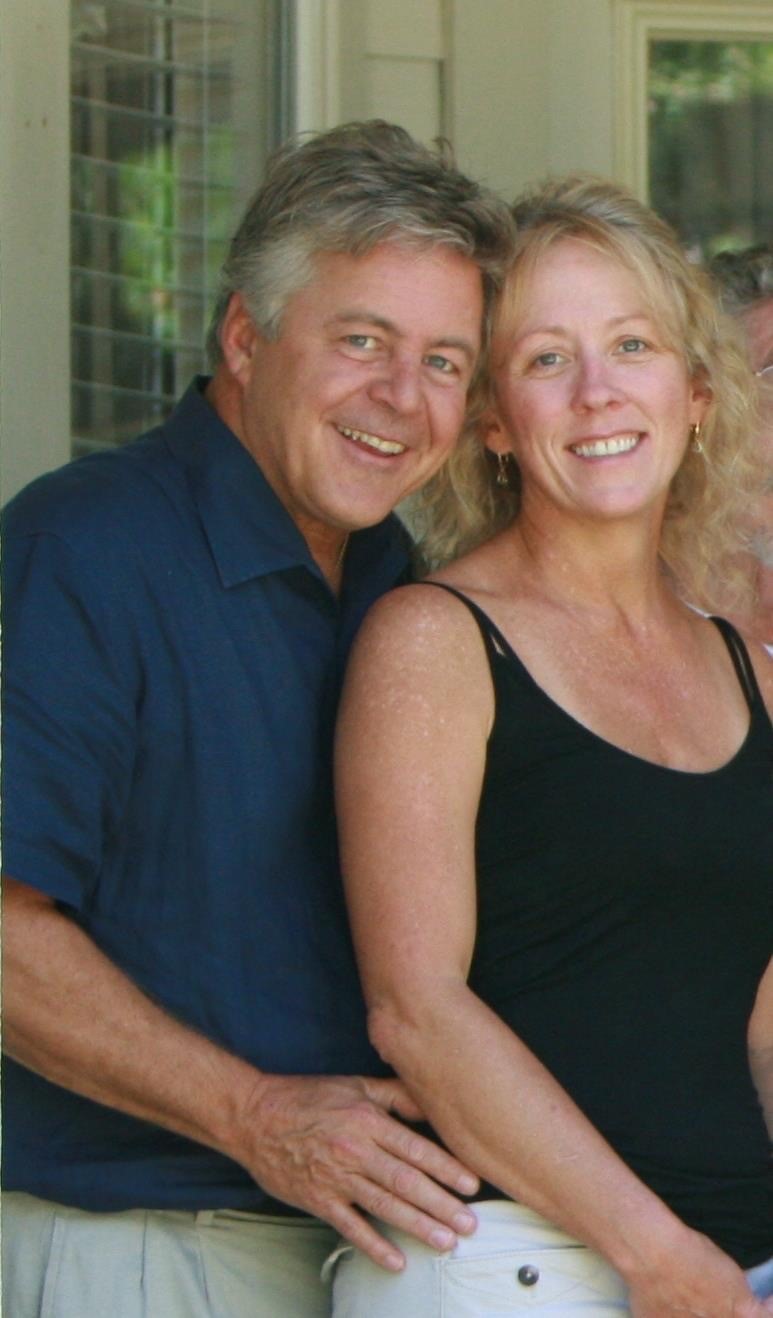 Carrie also turned to Mass General Brigham Home Care to help navigate how to receive physical therapy at home, for her own recovery. She broke her tibia and proximal tibia, leaving her in excruciating pain and unable to drive to get the physical therapy she needed. With David also on orders to stay off his feet, Carrie was grateful that she now knew about the option for home healthcare.
"Thanks to Mass General Brigham Home Care, we were able to weather an important surgery and an unfortunate accident—all at the same time," Carrie says. "Diane was the reason David wasn't readmitted to the hospital, and Mass General Brigham Home Care is the reason we are both recovered today. Next up, finishing our home renovation projects!"
View more Patient Stories.