Header Skipped.
Commitment to Diversity
Mass General Brigham Home Care is committed to a fair, diverse and inclusive work environment.
Our recruitment efforts focus on qualified, diverse and dedicated candidates.
We value the uniqueness of our employees and our patient populations.
A career with Mass General Brigham Home Care gives you the opportunity to develop your passion for excellence while helping our patients improve the quality of their lives.
We promote a culture that fosters innovation, collaboration, accountability, respect and excellence.
We are committed to ensure fair treatment towards all employees at all times, regardless of their race, ethnicity, gender, sexual orientation, physical abilities or any other aspect that makes up an employee's unique identity.
We offer comprehensive Benefits that are designed to support the needs of our employees, including same-sex partner benefits.
"We are an organization committed to serving our patients who represent diverse communities, cultures and populations. To truly serve our diverse patient population, understanding and valuing diversity must be inherent to all Partners employees."
~ Ann Marie O'Connell, Director, Human Resources, Mass General Brigham Home Care
Diversity & Inclusion Council
Mass General Brigham Home Care has a Diversity & Inclusion Council composed of diverse members of management and staff from across the agency. The goal of the Council is to guide the development of an agency wide Diversity and Inclusion strategy to foster an environment where everyone can achieve their greatest potential and where sharing diverse ideas and values is encouraged. The Council hopes to increase understanding of cultural variations to better serve our patients and understand one another as we work together toward this mission.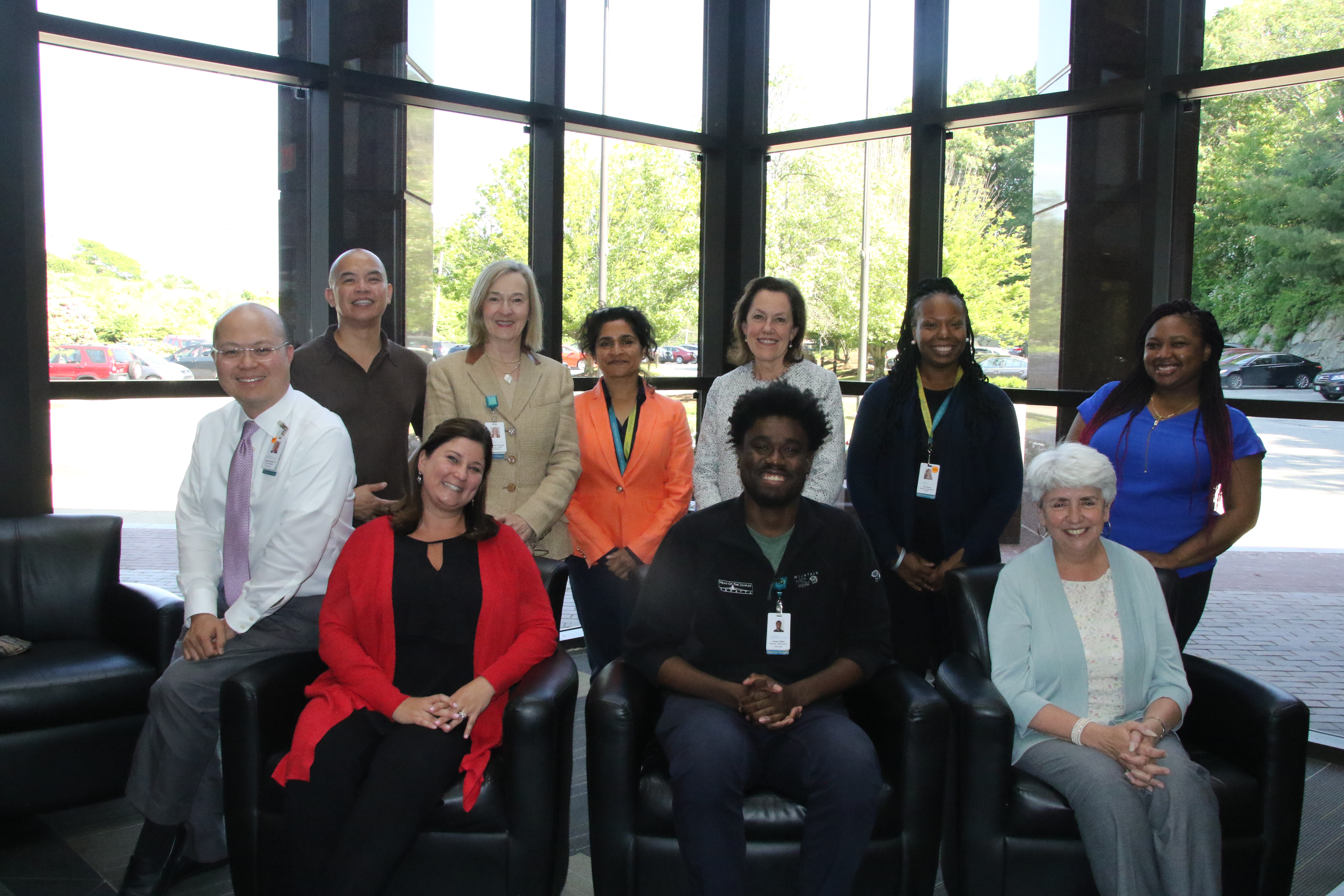 Mass General Brigham Home Care is an equal opportunity employer and supports workforce diversity.
Ready for your next step?
A rewarding career is waiting for you at Mass General Brigham Home Care.